Stephen Ayres© All rights reserved.



The Down's syndrome association deserves your support. Don't let John Down down! Thank you for visiting my site and for taking an interest in my books. I will add more content as time allows.
I live on the South Coast of the UK with my wife and son. Outside of reading and writing, my main interests are movies, gaming, history, eating too much of what I shouldn't, and consequently taking long walks along the beach to work off the weight.
After studying English Literature and History at college, I took a number of menial jobs before retraining in IT. I was always the one that family and friends said should write a book.
Over the years, I started and abandoned many stories, some of which I may resurrect. I also loved telling my children fantastical bedtime stories - usually made up on-the-fly - until they grew into healthy critical teens.
I finally finished my first novel, 'Three Feet of Sky'. I hoped the book might prove cathartic and exorcize demons ... but it didn't. However, it did rekindle my love of storytelling.
I am not the fastest writer - I spend too long worrying about minute details - but more books will eventually appear.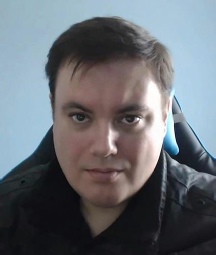 NOVEL
If humanity created an afterlife, would you be accepted?
Resurrecting in the far future, Adam Eden confronts a world of predatory psychopaths, an annoying concierge, and a naked neighbour ... with a peculiar talent.
OUTSIDE ETERNITY: THREE FEET OF SKY: BOOK TWO
NOVEL
If you were resurrected into a world of leisure, luxury, and immortality, would you leave?
Beyond the walls, Adam Eden encounters an enigmatic android, dangerously corrupted environments, and a popular Day Spa ... offering very alternative therapy.
I am also working on a novella. A 'near' future science fiction with an Orwellian feel (though cut through with humour). I nearly abandoned this work, but have decided to finish it.
I will write a book of short stories - probably strange, dark comedy, sci-fi/fantasy.
Further on, I will write a science fiction historical time-travel novel. This is a pet project that I have revisited many times, but now feel I can do it justice.

Forget fictional psychopaths, and help fight a real killer.


NEGATIVE EDDY: ONE Free Kindle download or read for free on web.
NOVELETTE
Is your life one catastrophe after another? If so, then you might be worth watching.
Edward lives a sordid solitary life until the watchers come knocking. If he can't be positive, then he may as well be Negative Eddy.


DEATH IS GOLDEN: THREE FEET OF SKY: BOOK THREE NEW!
NOVEL
If history was rotting away, would you risk your life to save it?
Stirred from a drunken malaise in his comfortable miniaturised environment, Adam Eden is thrust into a world of danger.
Death is golden, but it might also be permanent.