Stephen Ayres© All rights reserved. The Cutting Room Floor: A selection of deleted scenes and unused ideas. These are mostly unedited, so please forgive any bad formatting etc.
A number of miscellaneous sections. I hope to add much more content here. Please browse and enjoy!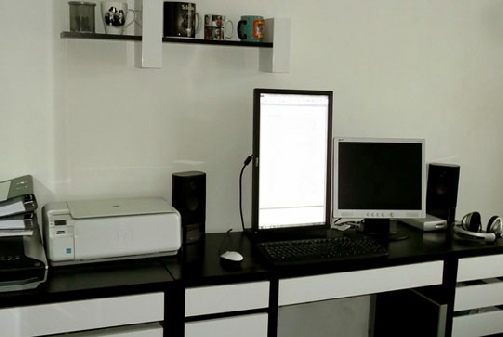 My writing environment, cleared of crumbs, scribbled notes, and ever-present dog hairs. I only use the monitor in portrait position for writing.